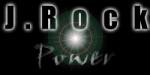 jrocker.com ring
Ring homepage
---
7 sites
x japan
SOLILOQUY is a review site for jrock releases, especially those under visual kei. Often times it would contain news and commentaries on jrock-related issues. (note: movie reviews occasionally make an appearance)
home of the jrocker.com ring. also features various jrock musicians, news flash, release schedule, sample music, and so on.
The first unofficial site about Moi dix Mois, the solo project by Mana, guitarist of MALICE MIZER. Founded in 2003, provides Updated information on mana/Moi dix Mois activities, huge galleries, lyrics archive and translations, and much more.
Tao's Page: site of j-rock, j-pop, visual rock, manga, anime, fan-art, Hong-Kong movies, cinema and more
the unofficial aikawa nanase online fanclub
A machine fansite, with discography, lyrics, members profile, lots of info, pics, reviews, fan stuff, forum, and more! Many people sayit's the best fansite of machine ever, so it might be truth!!