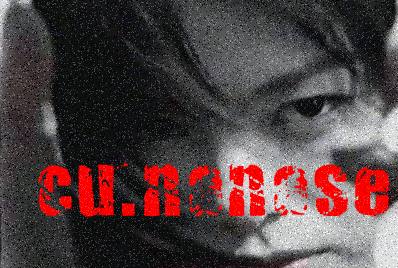 since 97.8.1 last updated : 00.2.28
This site has been accessed
times

[ biography | discography | images | links | cu.stars.corner ]


One summer night in 1997, I was watching TV while having my dinner. I saw a commercial selling a Japanese CD called "Red". I was SHOCKED...wow...WHAT A COOL GIRL! She is cute and young, but singing some really cool rock songs! This was the first time I heard of this name, and I am sure that I will not forget this name for life - Nanase Aikawa.



2.28 : Breaking news: Nanase is pregnant and married! She was married on 01.2.16, her 26th birthday. She got pregnant 3 months ago. Nanase announced this with a hand-written letter to all the members of the official fan club "Risky Cat", and it was announced on TV news and newspaper, so I am pretty sure that it is true. Nanase will continue to be in the music scene, she will stay in studio the coming autumn, and after the baby is born next year, she will be back in stage! Read more about the story in this page (Japanese)!!
12.24: Nanase will release 2 singles on 01.1.31: "NO FUTURE" and "~dandelion~"! "NO FUTURE" is the opening theme of TBS anime "ZOID" and "~dandelion" is the closing song for Fuji TV's "PRO BASEBALL NEWS"!
9.9 : Huge updates! Updated Biography section, Discorgraphy section with info on the latest 2 singles, 1 album and 1 video, added english version of all lyrics (with some new lyrics), Image Section with captures from the PVs "midnight blue" and "SEVEN SEAS", and Links Section. Realaudio clips have been pulled off, looking for new place to store them.
6.8 : New single "midnight blue" is ranked #10 in the first week of the Oricon Chart. Next maxi single, also produced by Hotei, will be released on 8.9
3.22: Lyrics of most songs in FOXTROT are up! Thanks to zad!



a Cu-Copper production 1997-00, all rights reserved.
Best viewed with Netscape 4 or IE4 under 640x480 resolution